PSA Grading Service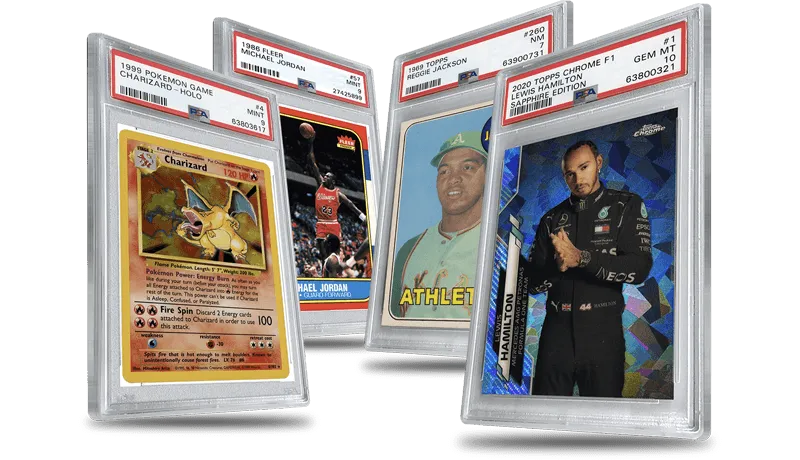 How to get your cards graded
Step 1

Use the form below to add the cards you want to send to PSA. Describe each card (sports, pokemon, card name, card set, set number, condition, etc.).

Step 2

Input your contact details and preferred method of contact in the form below, then submit the form.

Step 3

Wait for us to contact you for more details and to receive a quotation for the price of grading your cards.

Step 4

After confirming the card details and payments, we will send someone to a pickup address of your choice to pickup your cards.

Step 5

Your cards will be sent to PSA and a PSA tracking number will be provided.

Step 6

Wait for your cards to get graded by PSA.

Step 7

Once the cards are graded by PSA, they will be delivered to your address.
Submission Form